Profile: Founder and President
Over 30 years of experience in space business, with a particular focus on earth observation, including business development, sales, and technology consultation. Mr. Kozuoka's career spans 17 years at Mitsubishi Electric Corporation, 13 years at ImageONE, and 4 years at NEC Corporation.
Fostered a change in business model from system development to space business services at the above-mentioned corporations.
Extensive professional experience working with global companies outside of Japan, in both developed and emerging countries.
Academic research and teaching experience at national research institutes and universities, in addition to commercial enterprises.
Maintains an extensive, global network of personal contacts within the space business and research community.
Professional Experience
2013-Present: As an individual consultant – Satellite Business Network
Provides technical consulting and support services for space industry companies and government organizations, including space policy and strategy, market surveys, market development, and overseas business development.
Provides space technology startup support, including planning, implementation, management, and evaluations.
In addition to the above-mentioned consulting services, Mr. Kuzuoka also serves as an affiliate and permantent representative in Japan for the following companies:
EuroConsult : Satellite Business Network serves as the Japan Office for Euroconsult, a globally active space business consulting and market research company.
Tele-Rilevamento Europa: A worldwide land surface monitoring company that utilizes InSAR technologies.
2009-2013: Technology Executive at NEC Corporation
Engaged in business development and user requirements hearings towards designing a complete solution design, mainly for emerging countries. This design utilized small satellites, ground sensors, cloud systems, networks, and simulations for:
Disaster monitoring/mitigation solutions
Agriculture monitoring solutions
Land subsisdence monitoring solutions
Data swap business for an ASEAN EO satelitte constellation
2009-2013: Visiting professor at Cyber University
Established a lecture and exercise course about Remote Sensing Technology
Established a lecture and experience course about Geo-spatial Technology
1995-2009: Principal engineer for remote sensing program at ImageONE
Main responsibilities included business development, user requirements hearings, specifications definition, consulting, and project implementation while working with non-Japanese companies.
Business development & marketing for new remote sensing services
Converted ImageONE's business model from system development to services.
Managed all technical aspects and projects for the company's new data business, for Radarsat and SPOT
Managed rice taste monitoring projects
Managed land deformation monitoring projects with UK and Italian companies
Developed remote sensing systems in Japan, Thailand, and Indonesia with Canadian, US, and French companies, as a project manager for:

Radarsat
SPOT
OrbView
JESR-1, and others
2004-2008: Visiting researcher at National Research Institute for Earth Science and Disaster Prevention (NIED)
2008: Visiting lecturer for Remote Sensing at Mie University
1993-1995: Engineering manager, Remote Sensing Systems (seconded by Mitsubishi Electric Corp.) at Earth Resources Data Analysis Center (ERSDAC)
Project management alongside operation and maintenance team, Japan Earth Resources Satellite-1 (JERS-1) data processing systems, in Japan and Saudi Arabia.
Designed the ASTER processing system, algorithms in particular, alongside NASA team members
1979-1996: Systems engineer, Remote Sensing at Mitsubishi Electric Corp.
Developed SAR data processing software while serving as a systems engineer (1980-1983)
Developed the first SAR software using a super computer – CRAY-1 in Japan
Developed the Marine Observation Satellite-1 (MOS-1) data processing system while serving as a project engineer (1984-1989)
Developed the JERS-1 data SAR processing system while serving as a project engineer (1990-1993)
1975: Completed a two-month internship at the International Association for the Exchange of Students for Technical Experience (IAESTE) at Honeywell Bull, Paris, France
Others
2010-2012: Served as a member of the Board of Directors, Remote Sensing Society of Japan (RSSJ)

2006: Received Researcher Award from the RSSJ

2006-2007: Became a member of the Board of Directors, RSSJ

2000-2002: Served as Secretary of the Remote Sensing Industrialization Committee in RSSJ

1992: Certified as a consultant engineer, information technology by the Japanese government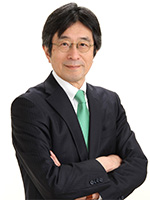 Founder and President
Shigeki Kuzuoka, Ph.D.
Address:
1-5-212, Iwaicho, Hodogaya, Yokohama
240-0023, Japan
Phone: +81-80-2052-1348
Education
2003 Ph.D.
Faculty of Science and Engineering (Remote sensing), Saga University, Saga, Japan
1979 M.Sc.
Faculty of Engineering (Systems Engineering), Kobe University, Hyogo, Japan
1977 B. A.
Faculty of Engineering (Systems Engineering), Kobe University, Hyogo, Japan